Explosions in all directions, a family that never stops growing, and all the timeless class of a BMW 7 Series E38: Fast and Furious 9 will be in theaters soon, and… ah damn, we are told in the headset that the E38 only appears on screen for a minute.
A Pontiac Fiero with rocket motors on the roof, then? Spoiler: it's going to end badly for her (but at the same time, it's a Pontiac Fiero). Rest assured, there will be many, many other cars in this ninth installment of a franchise that started just twenty years ago. In fact, it was in 2001 that Dominic Toretto and his band of madmen… furious, with a very slight penchant for destruction, made their entry into world pop culture.
The films in the series aren't exactly renowned for their rock-solid realism. However, to film all these jumps / crashes / chases / parachutes, the four-wheeled stars of this immense show are prepared with as much passion and know-how as if they were real racing cars. At the controls of this armada, we find Dennis McCarthy, the automobile coordinator of the franchise, and therefore the father of all these monsters.
It tells us a little more about the secrets of the star cars of Fast and Furious 9, in theaters on July 14.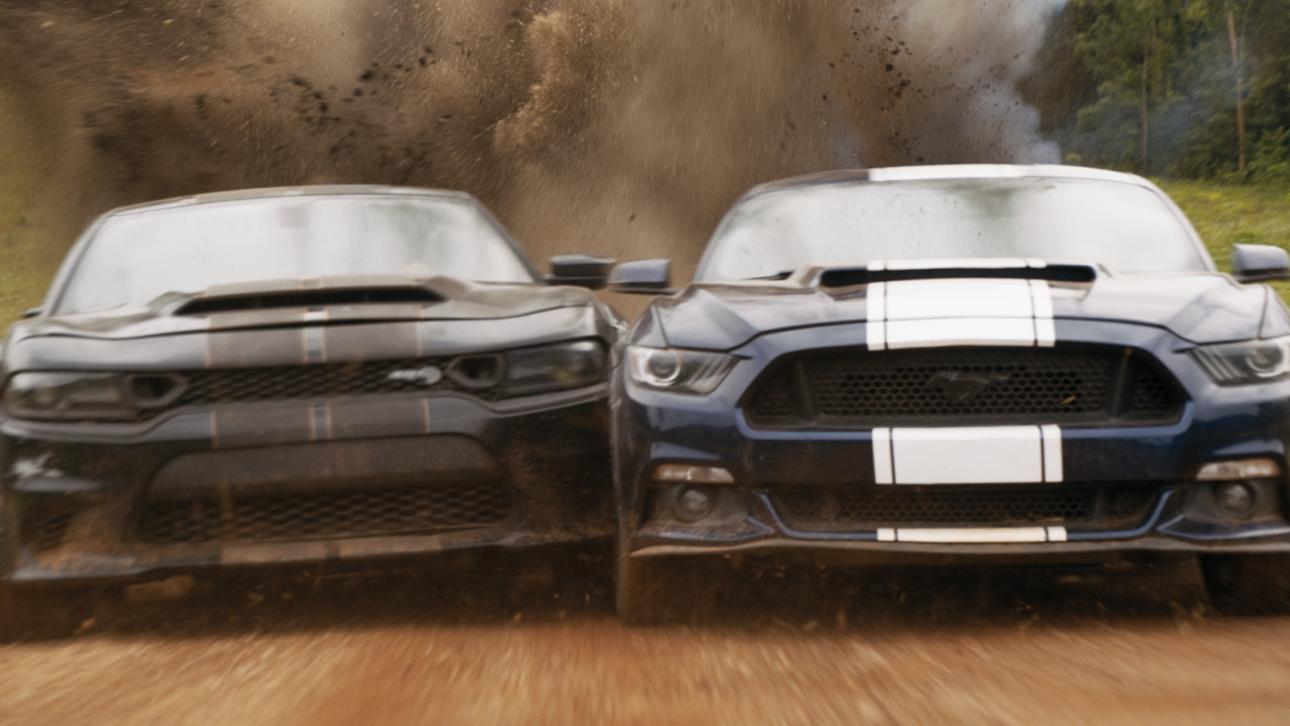 "We are trying to standardize the mechanics around an LS3 [V8 Chevrolet], explains McCarthy. In terms of standardization, this is our way of doing things. "
"They were making 530 hp each. It's a great engine, he adds. It works very well. "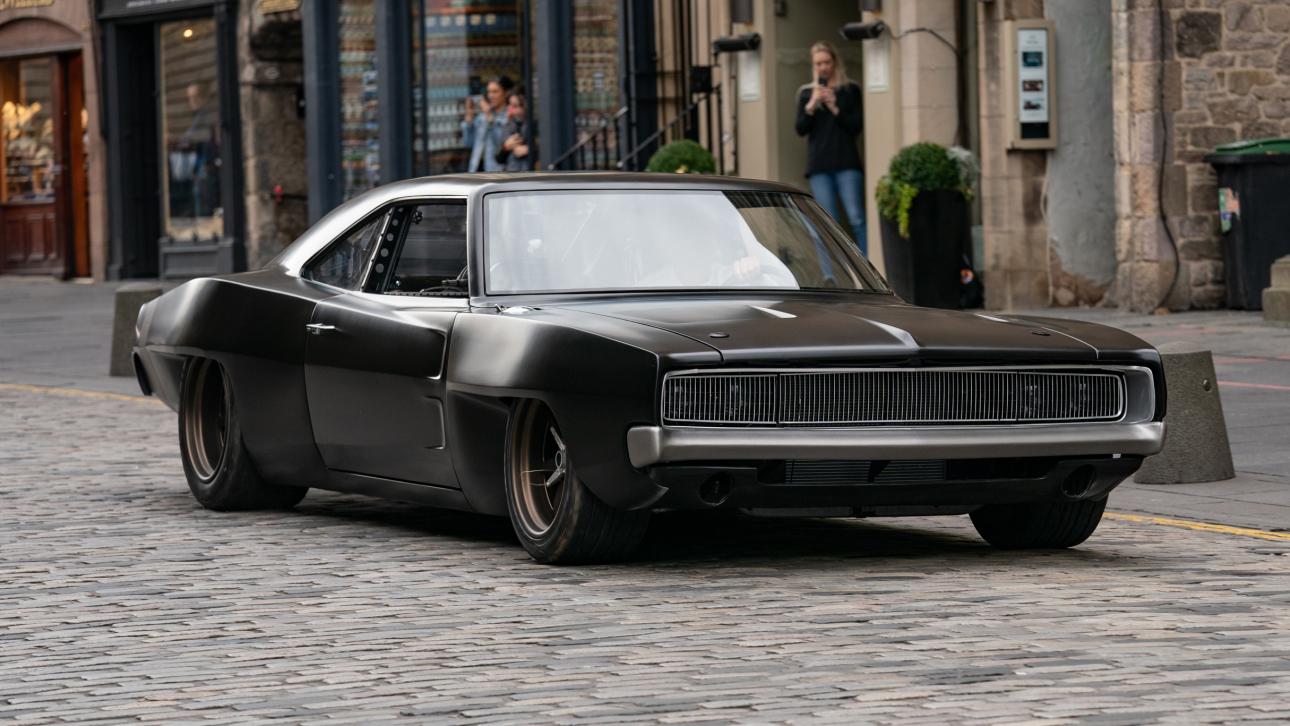 "I was out in Las Vegas at the SEMA Show, and I met some good buddies at SpeedKore," says McCarthy. They were working on a wide-wing, bottle-style Coke Charger. They showed me what they had in the pipes. And we're always looking for something different. After so many films, we have to renew the formula. "
"And the mid-engine kick is something I've always wanted to do. It was the GT40 that made me fall in love with the concept. I love this Sixties atmosphere, Le Mans, he adds. There's always one car that I feel like you put more effort into than the rest, and that's the Charger. It is actually a Hellcat engine, with Demon mapping. "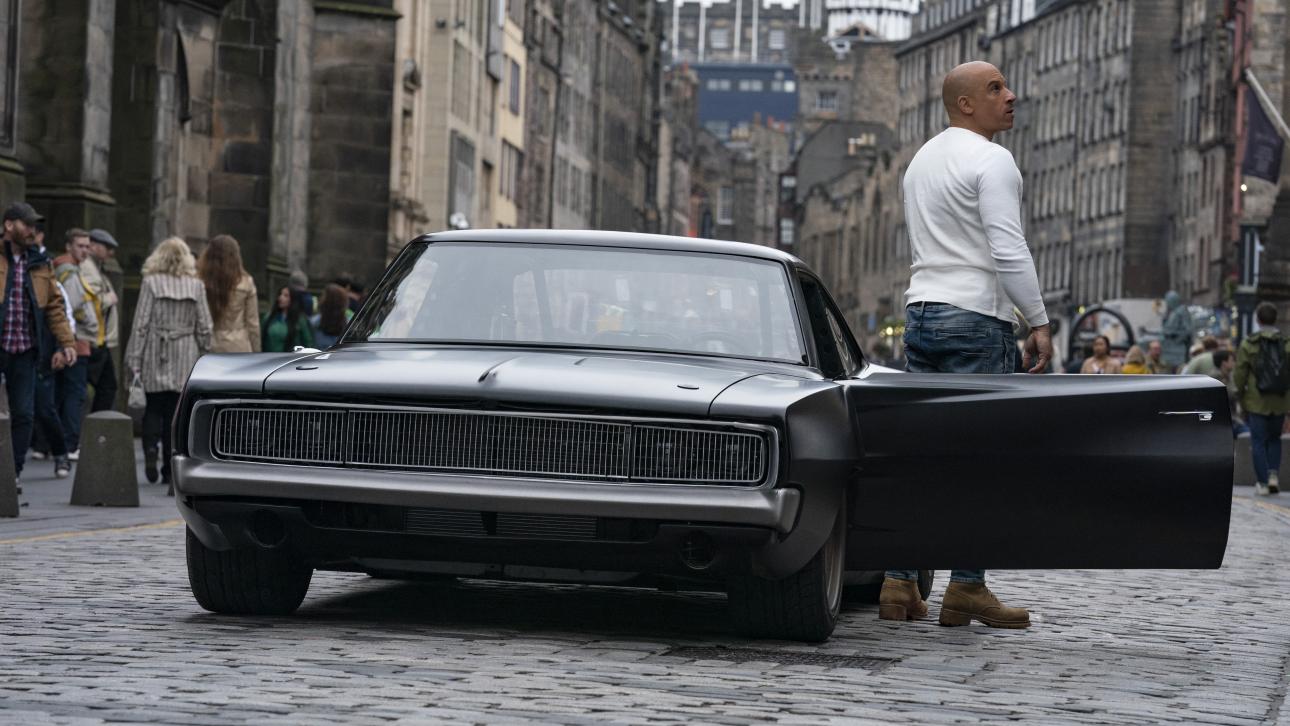 "When you need a lot of power, we have Hellcat powered cars. Believe me, I would have liked to have built them all this way, but these are surely the ones that required us the most work compared to all the others.
"We intended to build three in the beginning, but it was just impossible. We were still able to make two, put them on a truck and send them abroad. "
This huge Hellcat V8 stuffed behind the seats is mated to a Lamborghini Gallardo six-speed manual transmission. "Everything below is custom made. Almost nothing remains of the original Charger, only the roof. Speedkore built all the panels in carbon fiber. The wheelbase has been lengthened, and you will not have missed the fact that it is significantly wider. It was my favorite Charger. "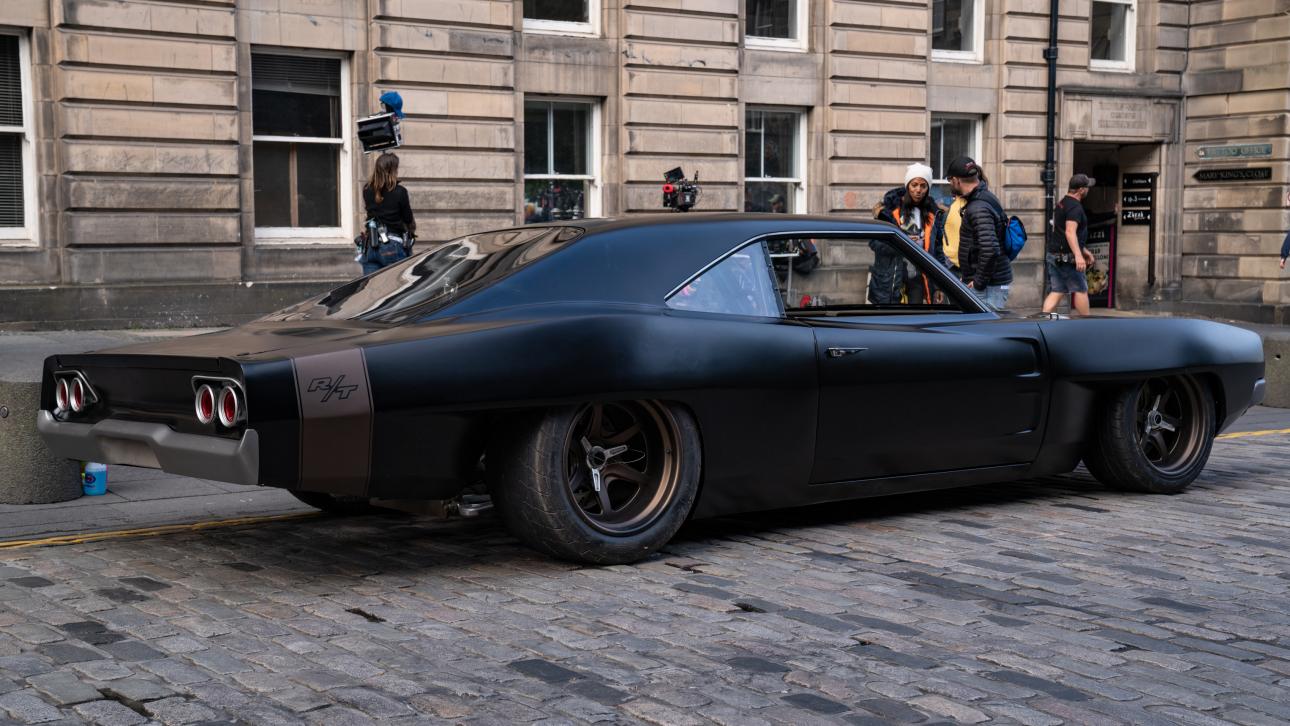 "I want to take this car on a track day," McCarthy smiles. Play with the suspension, the anti-roll bars, and see what she's really capable of, because she's such a great base. It's a real racing car. It would just need a day of adjustments. I imagine this car is the one we know the least because we never really pushed it to its limits. I didn't want to damage it! I told my guys that these two cars [les deux Charger Hellcat] had to come back alive. "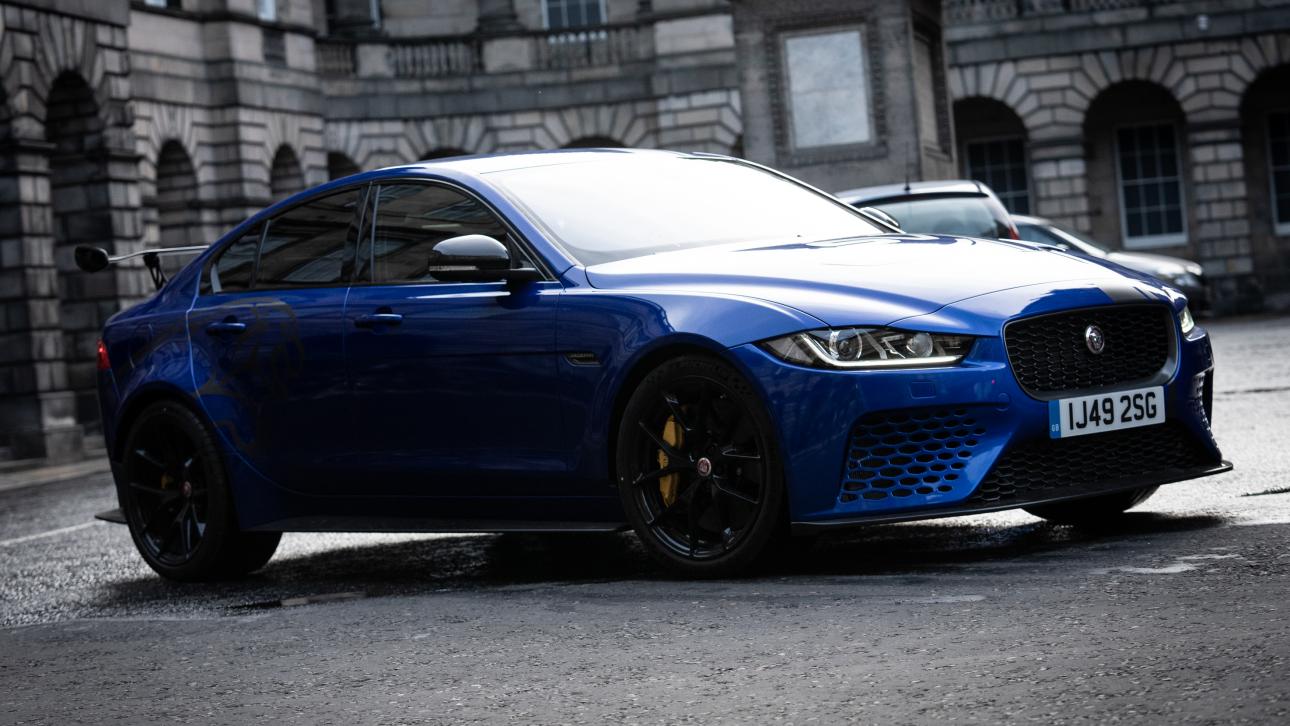 "I read about this car a long time ago, and absolutely loved it," McCarthy recalls of the d'Jaaag. "I thought this was one of the coolest Jaguars in history, and I had to put one in the movie. A lot of people don't know what it is or don't know it well, I hope that will change with that. "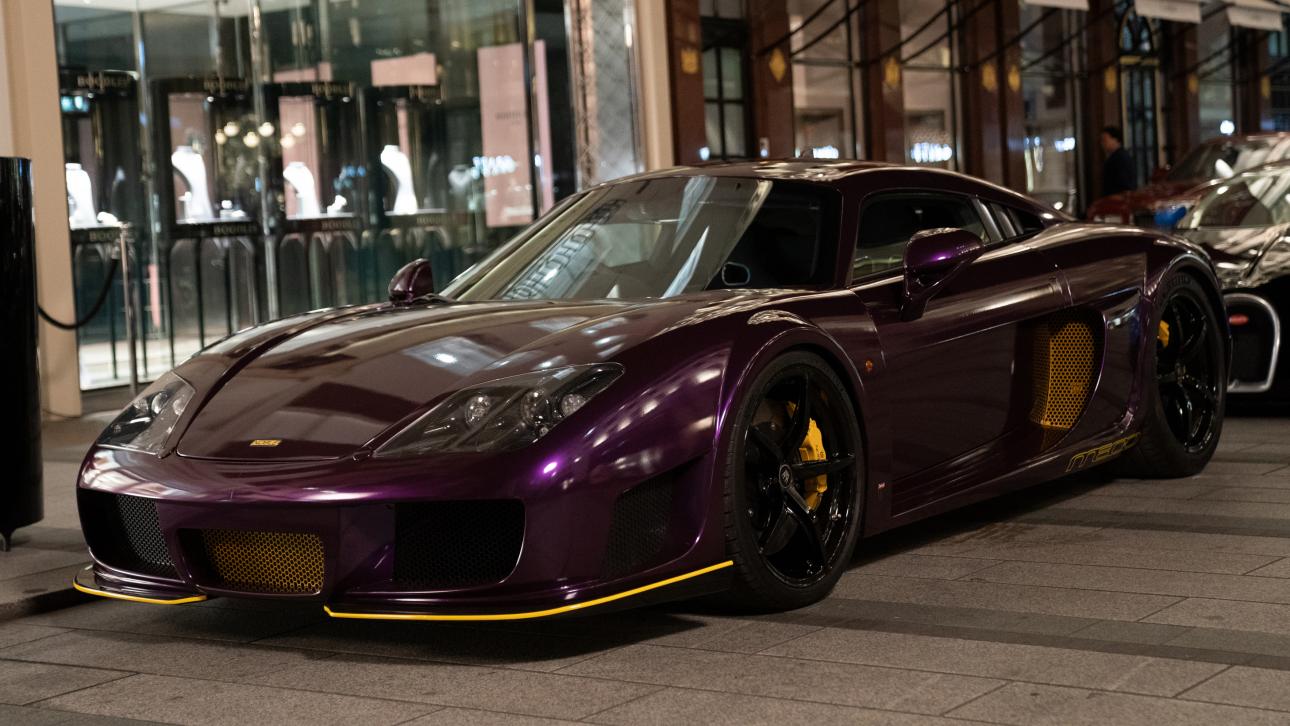 "Same story as for the Project 8", he explains, stressing that it is the rarity and the anonymity of this car which earned him his place in the casting. "That's what we like to do, showcase cars that go a little off the beaten track. And then she's an Englishwoman, which is crucial since she is for Shaw's mother [le personnage de Jason Statham, dont la mère est incarnée par Helen Mirren]. "
"And my boyfriend Alex King knows someone at Noble," he adds.
Two wicked cars stand out in FF9 : a machine called the Armory Truck, and another called the Armadillo. The first is huge. The second is HUGE. "It's a crazy thing," McCarthy confirms of the Armadillo (pictured above). "It was built from a Unimog, with a completely original engine. It is certainly the largest vehicle ever made for Fast and Furious. "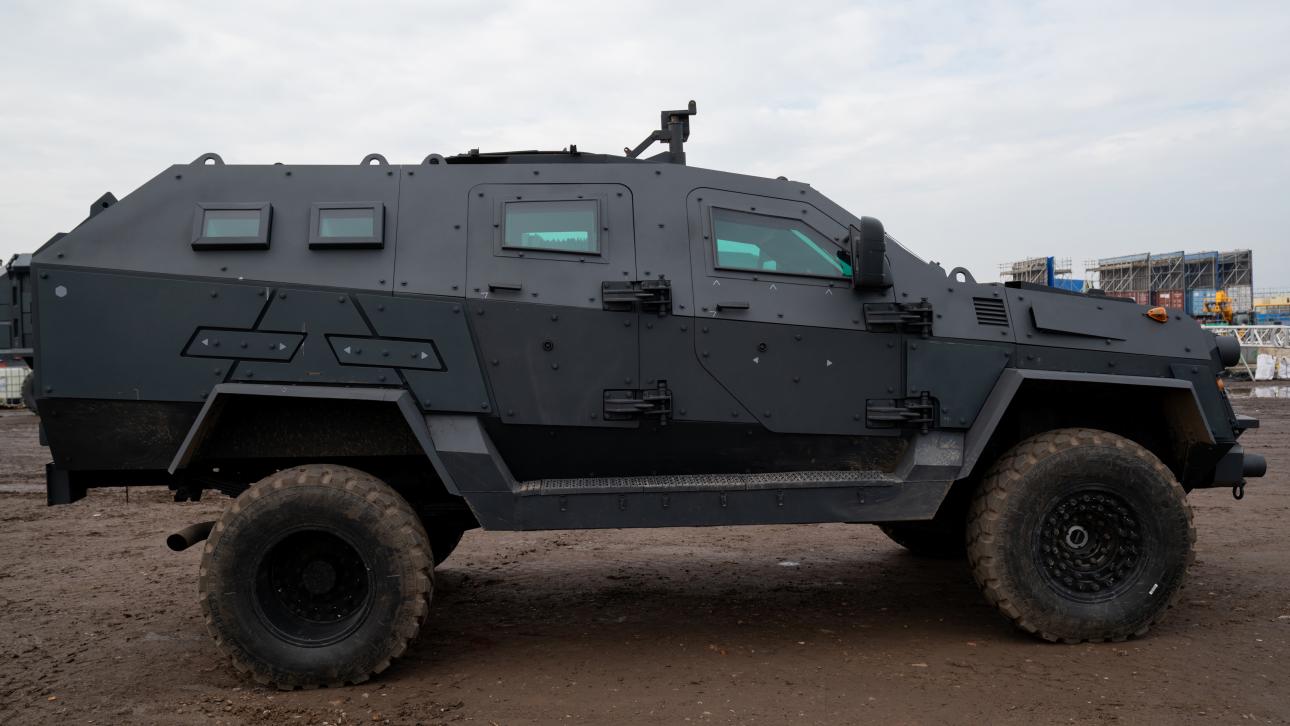 King built the Armadillo and the Armory Truck (above) in the UK. "Unimogs are apparently very common in London [Si si, apparemment les rues de la capitale britannique sont envahies de camions Mercedes]. If we built the cars here in America, it wouldn't have been Unimogs, we would have chosen a Freightliner, a Peterbilt, or something like that. But… London. So a good old indestructible Unimog. "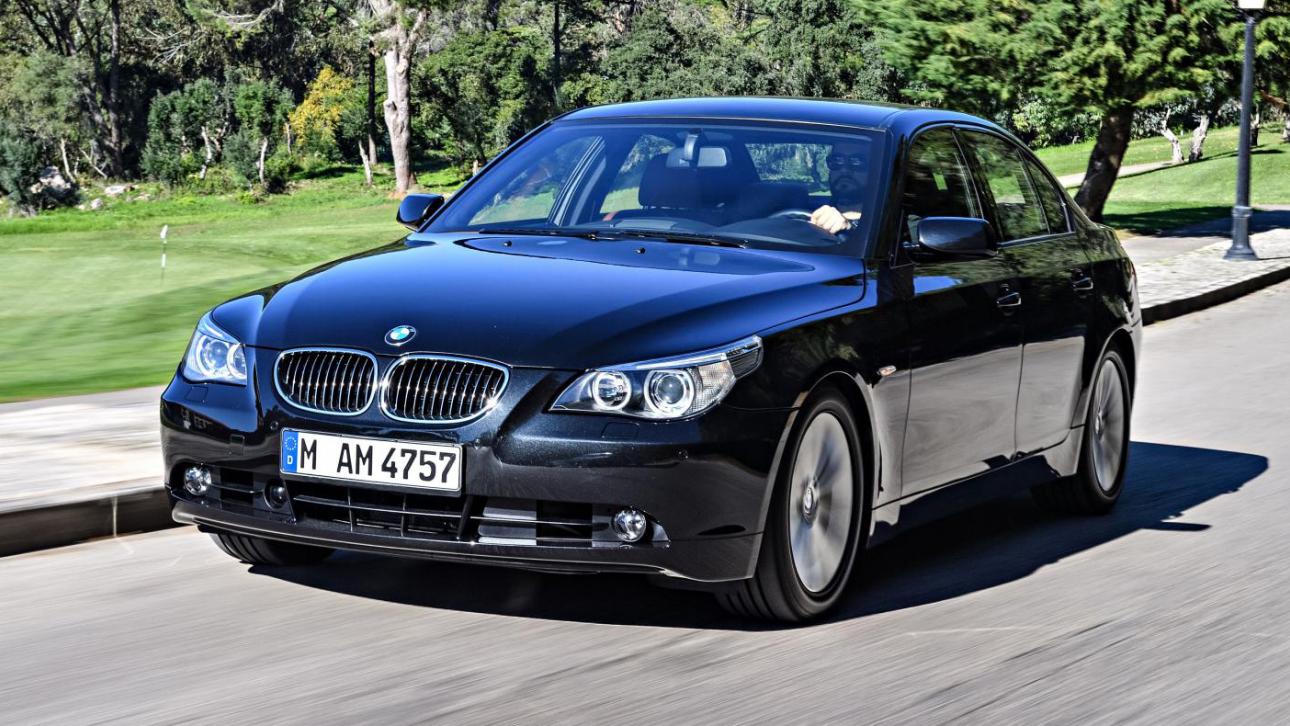 "Because they are easily found and at a good price. And that they are both cool and perfect cars for the role. Stuntmen love them. You can almost use it as it is: just blow up the ABS and ESP, add a hydraulic handbrake and you're good to go. She has a very healthy demeanor, she is a really good platform. And my wife drives a brand new M5. So good… "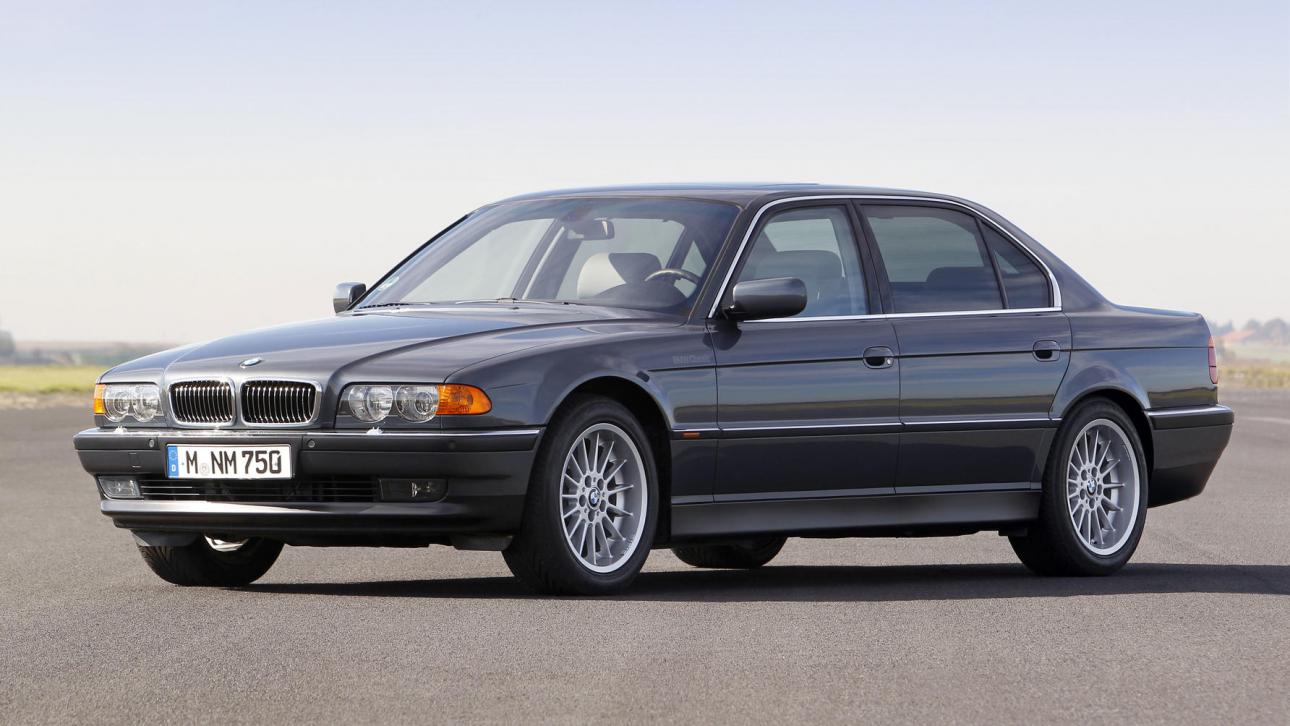 McCarthy smiled at the mention. "It's an absolutely magnificent car. That one would really make me happy to have it for a month or two. "
So do we, Dennis. U.S. too.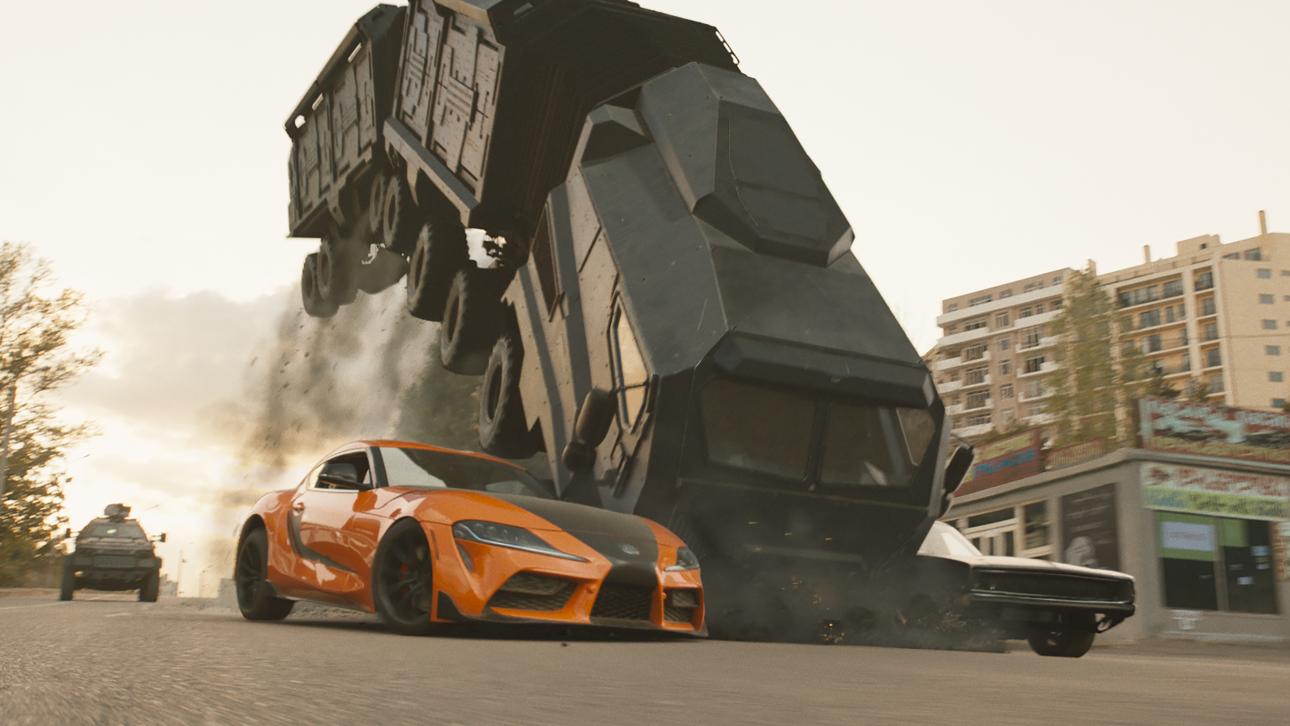 "It's colossal", he laughs when asked how many wheels and tires FF9 a necessity. "We didn't do the math. But for example, if we take out the Supra, we expect three sets of rims and tires. "
"It's really at the back that the gums are eaten in the blink of an eye. Continental has been a generous sponsor of the franchise, as has General Tire. Without that, the share of the budget devoted to tires would have been considerable. "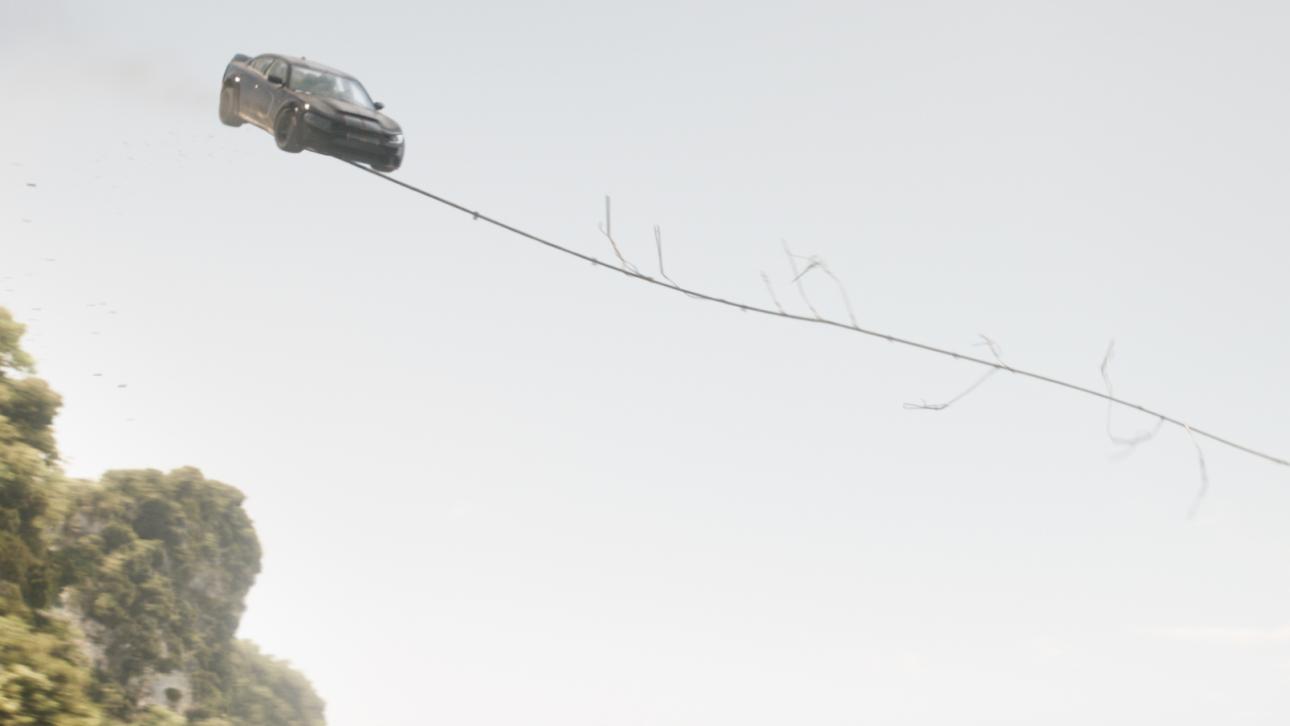 "With each of these movies, you read the script and you're like, 'wow'. It gets more extreme with each new episode. We always wonder how we're going to get there, but somehow we're doing it. "
Not without sacrificing legions of disposable cars for costly onscreen minutes. How many cars? "In the 350s," McCarthy replies without batting an eyelid. "It is never negligible. "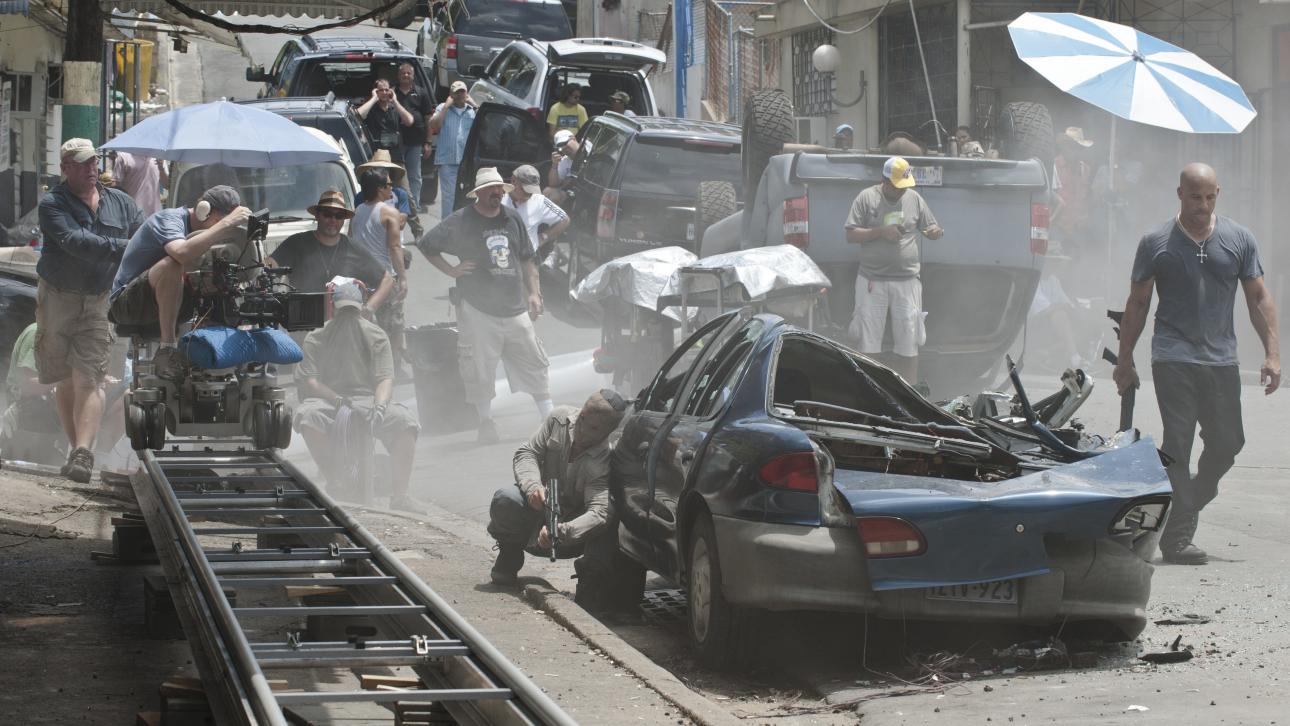 " This one [FF9] was not the worst, says McCarthy, first because the sequences were a little more isolated. The beginning takes place in the jungle, for example, so it was not like in Fast Five where we plowed a city breaking everything. "
"But this environment made things more interesting. In the third act, we destroy a lot more things, like in the good old days. Not enough to break a record, but it will be something different. "
Photo: Fast Five