Graph of the week from DWS. Are we experiencing the transition from transient inflation to transient tightening of the labor market?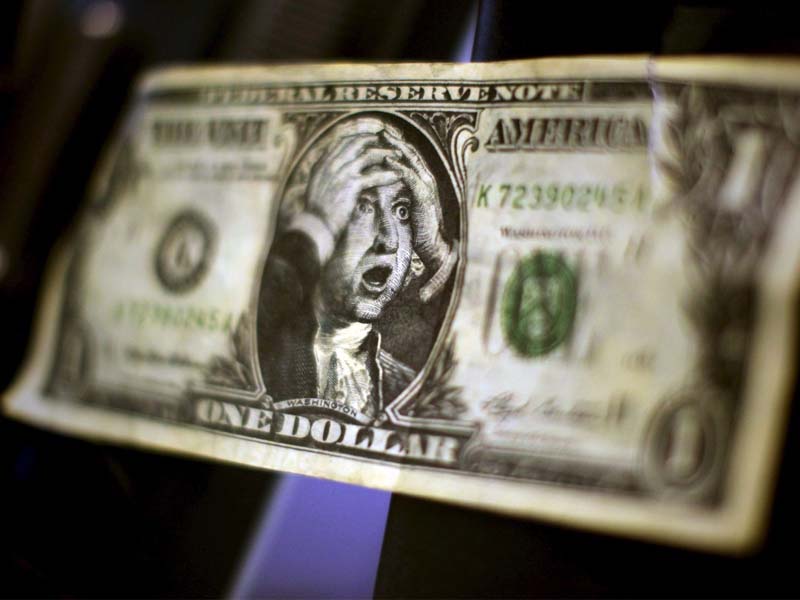 It sounds like the classic scenario of an economic horror film: sharply rising wages risk pushing consumer prices up to proportions not seen since the 1970s, which would lead to higher prices. even higher wage demands. To contain what is commonly called the wage-price spiral, the US Federal Reserve (Fed) will – ultimately – have little choice. Breaking this vicious circle will require tightening monetary policy, which will trigger a recession. At least that's what the alarmists claim.
The truth is, some wages do go up, and those who declared inflation gone decades ago risked having their opinion flouted – one day or another. A closer look, however, reveals how unevenly distributed wage increases in the United States have been. For example, the average hourly wage in the leisure and hospitality industry has increased by almost 13% on an annual basis in the first five months of 2021. But as our chart of the week shows, it is. This is a real aberration, even when compared to other relatively low-paying jobs, such as retail.
Would an upward adjustment in wages really be
so scary, after years of weak wage growth?
Christian Scherrmann, US economist at DWS, sees many other factors as well. "The generous fiscal support during the pandemic, the permanently extended unemployment benefits, the upheavals in daily life linked to the pandemic: all of these are probably playing a role."1 According to surveys, many prospective workers are still fearful of returning to work, while others are instead looking for new career opportunities, but fail to find any in the areas where they live.2
However, would an upward adjustment in wages really be so frightening, after years of weak wage growth? "The current situation allows people to obtain higher wages," explains Christian Scherrmann. "We expect that pressure to subside as more and more people feel comfortable returning to work, whether or not they change careers." As for inflation, current frictions in labor markets are likely to push up prices, as will disruptions to global supply chains and high commodity prices. This seems hardly surprising, however, given a fiscal intervention on a scale never seen in peacetime and supported by very accommodating monetary policies. In the near future, these two phenomena are also expected to fade, suggesting that the 2020s will not be a simple repetition of the 1970s.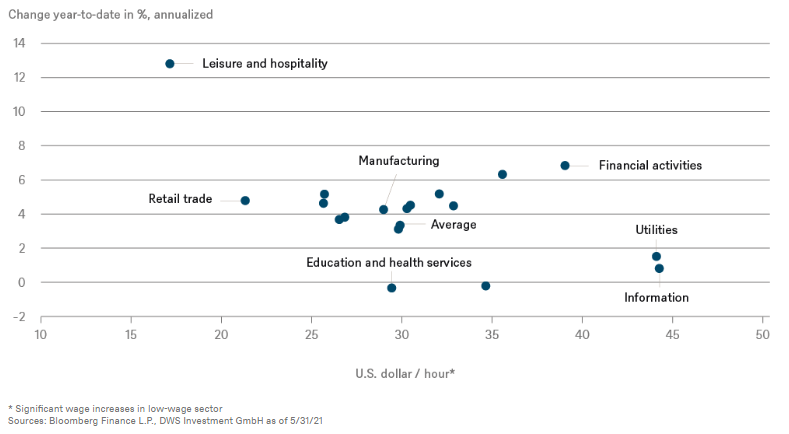 Vertical: Change since the beginning of the year in%, annualized
Horizontal: US dollar / hour
(From left to right):
Leisure and hospitality
Retail
Education and health services
The making
The average
Financial activities
Information
Public services