Director of award-winning documentaries and acclaimed fictions on television (the Aïcha saga on France 2), passed by the Ministry of Francophonie and the CSA, Yamina Benguigui delivers a personal feature film, supported by a cast of choice.
A meaningful title
In theaters this Wednesday, June 30, Sisters, the new feature film by Yamina Benguigui (Inch'allah Sunday), paints a poignant portrait of three Franco-Algerian women in search of their brother Rheda, kidnapped by their father and hidden in Algeria thirty years earlier. Isabelle Adjani, Maïwenn and Rachida Brakni embody the three heroines of this film, linked by blood and this past which haunts them.
Asked about the choice of the title, Yamina Benguigui explains: "These are three women who have each traced their own path but whom the past summons as sisters to face a tragedy that can only be resolved with the family". For the director, being sisters is above all "This visceral link which tears us away from our individual history, this link which brings us back to our common history".
A film inspired by the director's experience
As Yamina Benguigui confided to Augustin Trapenard's microphone on the Boomerang show, she has "Put on the magic mantle of fiction" to realize Sisters. She specifies: "I surrounded the real with fictional elements, but the starting point is real. It allowed me to explore my memory and my memories ".
If she does not reveal which elements are part of her story and which are romanticized, she suggests that the family destiny of these sisters is not completely foreign to her: "The film is partly autobiographical, I drew a lot from my memories to build these characters".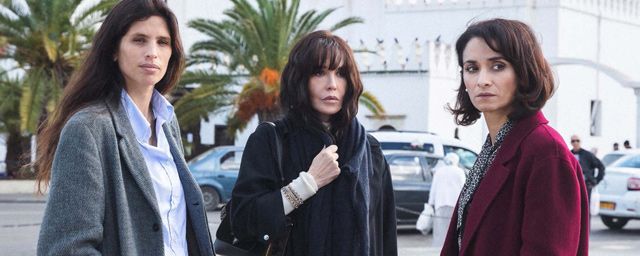 The one who readily quotes Simone de Beauvoir adds that the "Theme of solidarity between women is essential". A theme that can be found in his work since his first documentary film Femmes d'Islam.
Adjani on the land of his paternal family
With Sisters, Isabelle Adjani plays in her first Algerian film, shot partly on location. A return to family lands that the actress knows little: "I don't like Zorah (his character in the film, editor's note) of scores to settle with the great story that shattered his father and his family ".
In an interview with Elle magazine, the actress listed the fact of having been chosen by Yamina Benguigui as a sign of the film's authenticity: "Maïwenn by her grandfather, me by my father, Rachida Brakni by her parents, Hafsia Herzi by her mother… I look at Algeria in a slightly more external way than they ".
The actress, also popular on both sides of the Mediterranean and winner of five Césars, has made a career as far as Hollywood without feeling limited by her origins. "My mother was German and Catholic, my father Algerian and Muslim, and I was born French and I have remained so", she explains simply.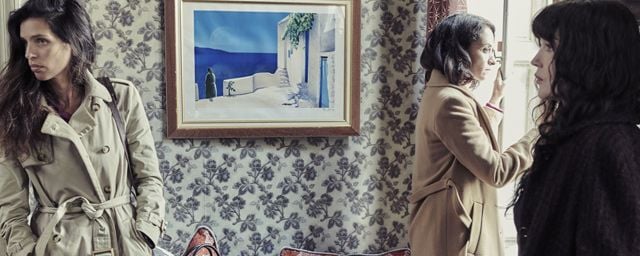 Isabelle Adjani and Maïwenn, 3rd part
Soeurs also marks the reunion between Isabelle Adjani and Maïwenn, who had already shared the poster for two films in the 80s. In Next year … if all goes well, carried by Isabelle Adjani in the main role opposite Thierry Lhermitte, the DNA director made her very first screen appearance, then only five years old.
In 1983, in the drama L'Été meurtrier, Maïwenn this time played Isabelle Adjani as a child. Almost 40 years later, the two actresses now play sisters in front of Yamina Benguigui's camera. Find them in Soeurs, to discover now at the cinema.