Presented at the close of PIAFF, the Quebec animated film Archipel was awarded a few weeks ago at the Annecy Festival. We had met its director Félix Dufour-Laperrière on this occasion.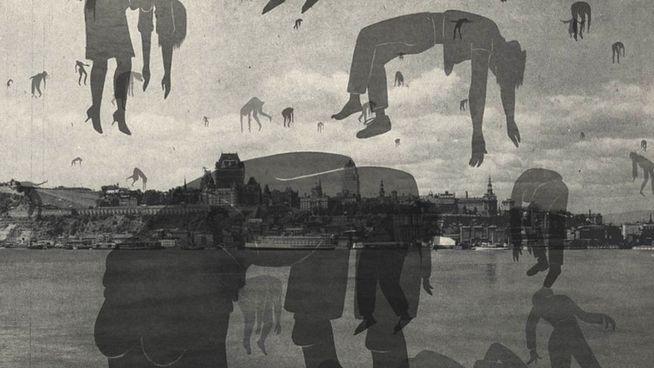 How did the idea for this film come about with its very complex form in both form and substance?
Félix Dufour-Laperrière: At the start, two paradoxical desires met. First of all, to write without thinking about the form, I really wanted to get into writing a script just for the sake of writing, although I already had the idea of ​​sequences in mind that would take place. 'would then integrate into a film. I wanted to rediscover the freedom that writing offers to explore the imagination without the constraints of scriptwriting.
My second desire was to bring improvisation and lightness to the animation process, which is generally a very rational and controlled universe. It is the film that I would have liked to make if I had had the funding and the maturity necessary to leave university when I still had a workshop for experimenting with images.
I was keen to rediscover this state of mind of freedom, and to adapt it to a feature film format that leaves little room for this kind of approach. The film was relatively inexpensive to produce. Since it plays on several tables, I financed it as a documentary although it incorporates elements of fiction, which gave me large spaces of freedom.
In the end this film was like a gift, it was written without any difficulty and knew how to respond to my creative desires, its financing was very fast because of its atypical nature and despite the pandemic I was able to work with high quality collaborators. It was a pleasure to work two years in the workshop on this film to try to dialogue through the images.
The film is situated at the edge of documentary and fiction, of dreams and awakening: how would you describe the film?
It is a documentary on something intangible and it is also a fiction which is based on the concrete, the maps, the archive images etc. So it's both a fictionalization of a documentary and at the same time a travel documentary based on observation. It is a film on the notion of territory, whether geographical or emotional, which explores what arouses our attachment and our commitment to something.
It is also a film that tackles something very intimate, since we meet my daughter, my grandmother, authors who inspire me, while trying to build bridges towards more collective feelings, even policies, to insert them into a sort of common destiny.
The film's bias is to give the intuition that our relationship to History and to the territory is partly fictional, it is inspired by stories, and therefore the idea is to start from the fact that in any construction of a story, there is always an element of imagination. It's a feeling that I tried to capture with the codes of the documentary.
But it's also a film that I would qualify as intuitive, which leaves room for the pleasure of creating images, juxtaposing them and transforming documents. I hope this is also an aspect that is felt in viewing.
What is your current state of affairs in the animation industry? Could the craze for adult animation open the door to new forms of expression?
For me, animation has always had its letters of nobility. I don't take anything away from family films, but if we follow auteur cinema, we can realize how much animation is an art form, we realize its scope and relevance, its depth too. There is a real connection with the plastic and visual arts which can only delight me as an artist.
The maturity of the public with regard to animation is not yet fully established, but I believe it is an ongoing process. In my opinion, there is a grammar that is really specific to author animation cinema that viewers from a more general cinephilia are not yet able to put into context.
It's only a matter of time, I think it's a movement that will continue to gain importance in the coming years. I can only be happy about it, even if it remains complicated to finance this form of animation but I think that for once it can only improve (laughs).