Every day, the Rédac 'd'AlloCiné summarizes the films seen during the 74th Cannes Film Festival. Today, spotlight on "The French Dispatch" by Wes Anderson, "La Fièvre de Petrov" or "Rien à foutre" with Adèle Exarchopoulos.
Cannes 2021: day 7! As the Festival enters its second week, the pace intensifies and events follow one another as the nights of sleep shorten. But we will have to get up early to do better than The French Dispatch's five-star red carpet anyway. Although labeled "Cannes 2020", the new film by Wes Anderson has finally been presented in competition, with a good part of its incredible cast.
Still under house arrest, the Russian Kirill Serebrennikov was therefore unable to make the trip to unveil Petrov's Fever, his new opus crossed by strong images. Mia Hansen-Love was present with Bergman Island, also in contention for the Palme d'Or. Just like Ryusuke Hamaguchi and Drive My Car, which has already won the title of longest film of the competition, at the height of its 2h59m.
In the parallel sections, Kornel Mundruczo impresses with Evolution, Adèle Exarchopoulos detonates in Rien à foutre and Aissa Maïga is committed to the climate with Marcher sur l'eau.
The French Dispatch (Official competition)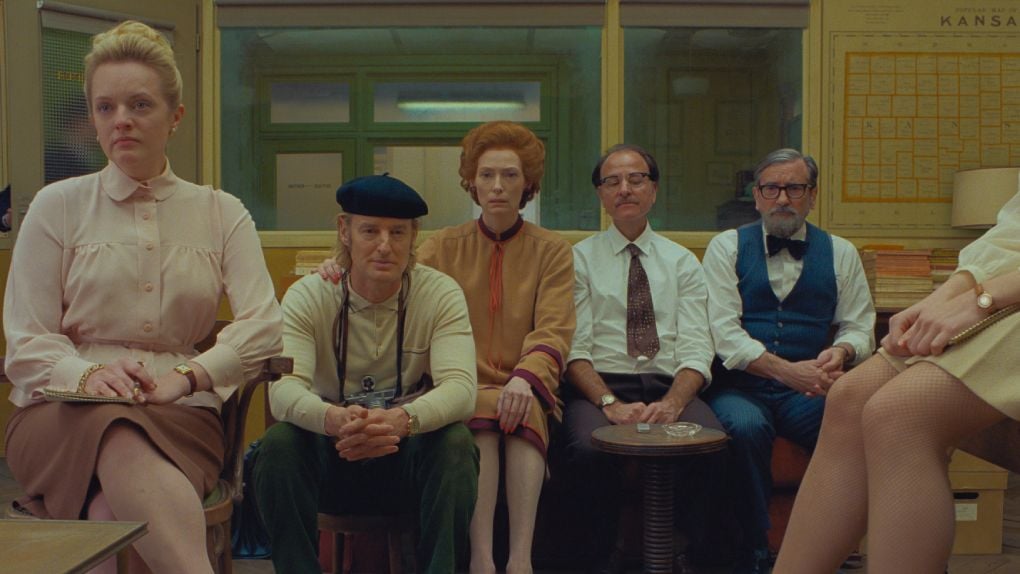 The Wes anderson new has finally arrived! After months of waiting, we discover The French Dispatch which brings together an impeccable international XXL cast. This very joyful and rhythmic film with scenes, which zigzags between warm and pastel colors and blacks and whites, pays a beautiful tribute to the profession of journalist and to France with delicious puns. Its indispensable presence in Competition at the Cannes Film Festival gives it a special flavor. Built like a live-action magazine, sprinkled here and there with animated sequences, The French Dispatch seduces with the power and precision of its staging, its vitality, its fiery characters and its tasty humor.
Megan Choquet

Symmetrical frames, a pas de deux between black & white and pastel colors, quirky humor, a sense of detail bordering on the sublime, a touch of animation. From the first image, there is no room for doubt: the projectionist has launched the right film. Because The French Dispatch is a 100% pure Wes Anderson candy in the form of a tribute to journalists. Very funny and livelier, but also more disjointed than his last opus (film with sketches obliges). More cinephile, comic fan and francophile too. As always, the cast is as huge as it is perfectly directed. And a little funny bonus for the French public: recognize the French actors who appear, sometimes for the duration of a shot.
Maximilien Pierrette
Drive My Car (Official Competition)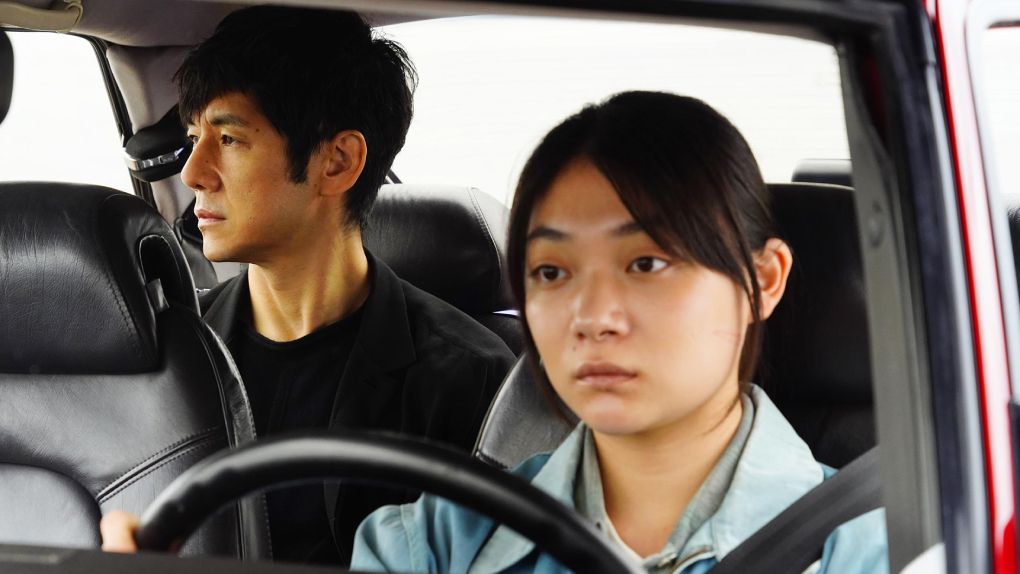 After the successes of Senses and Asako I & II, Ryusuke hamaguchi come back with Drive My Car, adaptation of the eponymous short story from Haruki Murakami's collection. The director once again proves his elegance and his perfect mastery of his plans by telling the story of Kafuku, an actor and director, who will recover from a personal drama thanks to Misaki, his official driver. With a soft beauty and a mad melancholy, Drive My Car is full of many visual qualities and striking sequences but does not reach the hoped-for emotional upheaval, the fault of an overly stretched story and some dialogues sometimes weighed down. But the masterpiece of the film on the weight of fiction and mourning comes to pick us up in moments of incredible dazzling.
Megan Choquet
Don't give a fuck about Emmanuelle Marre and Julie Lecoustre (Critics' Week)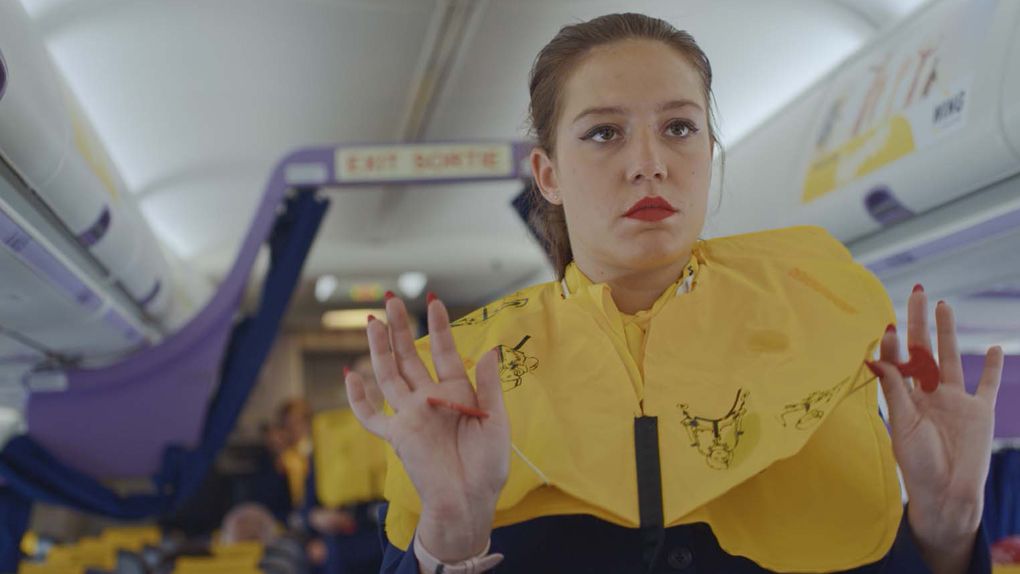 Nothing to give a fuck is the story of Cassandre, a flight attendant linking flights, unvisited destinations and parties with no tomorrow, no attachment, giving the impression of wanting nothing more than what comes from day to day. Little by little, the young woman will have to let go of the buried pains, left on the ground, in spite of herself … A perfect role for Adèle Exarchopoulos whose ever so expressive and meaningful face takes us around with her, without saying too much or doing too much; sometimes melancholy, sometimes very joyful, capable of rocking from one moment to the next. By pointing out the contradictions linked to the reality of the job of a flight attendant for a low-cost company, the directors bring us back to earth: episodic lives, false dreams of escape, non-encounters, desolation in the strict sense, everything is said with elegance through this heroine who tries to put a handkerchief on her deep losses and to create a diversion, thanks to beautiful improvised scenes, funny and removed dialogues and a joyful melancholy that makes us travel.
Laetitia Ratane
Evolution by Kornél Mundruczó (Cannes Première)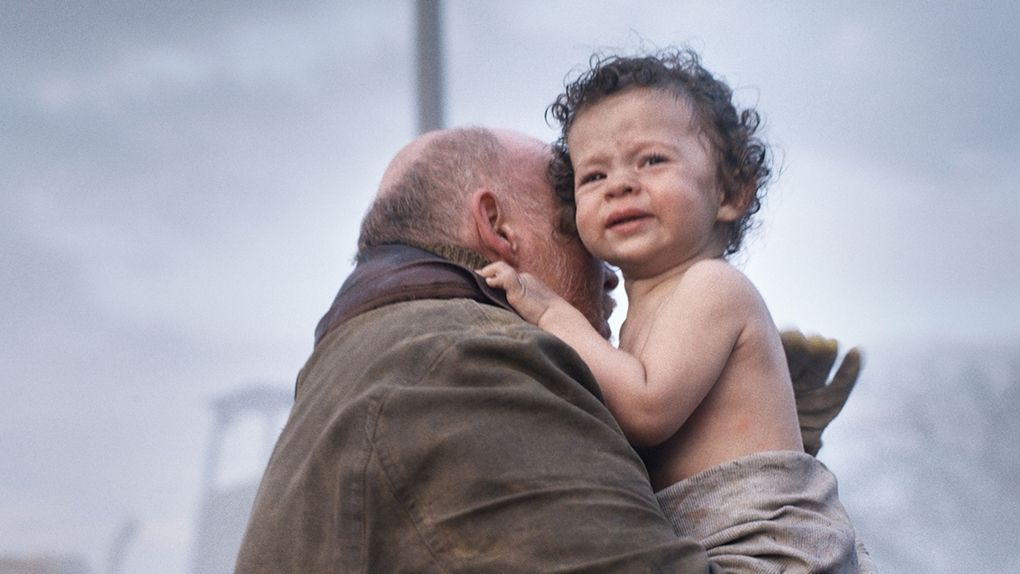 Shot heart for this triptych of Kornel Mundruczó in which he is interested in a family marked by the Holocaust over three generations. The director dissects the bonds between a grandmother, her daughter and the latter's son. Evolution questions the transmission of shame and trauma as a legacy. Composed of three segments, all shot in an impressive sequence shot. The first of these is the most impressive. Extremely dark, he opens the film in a grandiose way and shoves the viewer from the start.
Thomas Desroches
Bergman Island by Mia Hansen Love (Official Competition)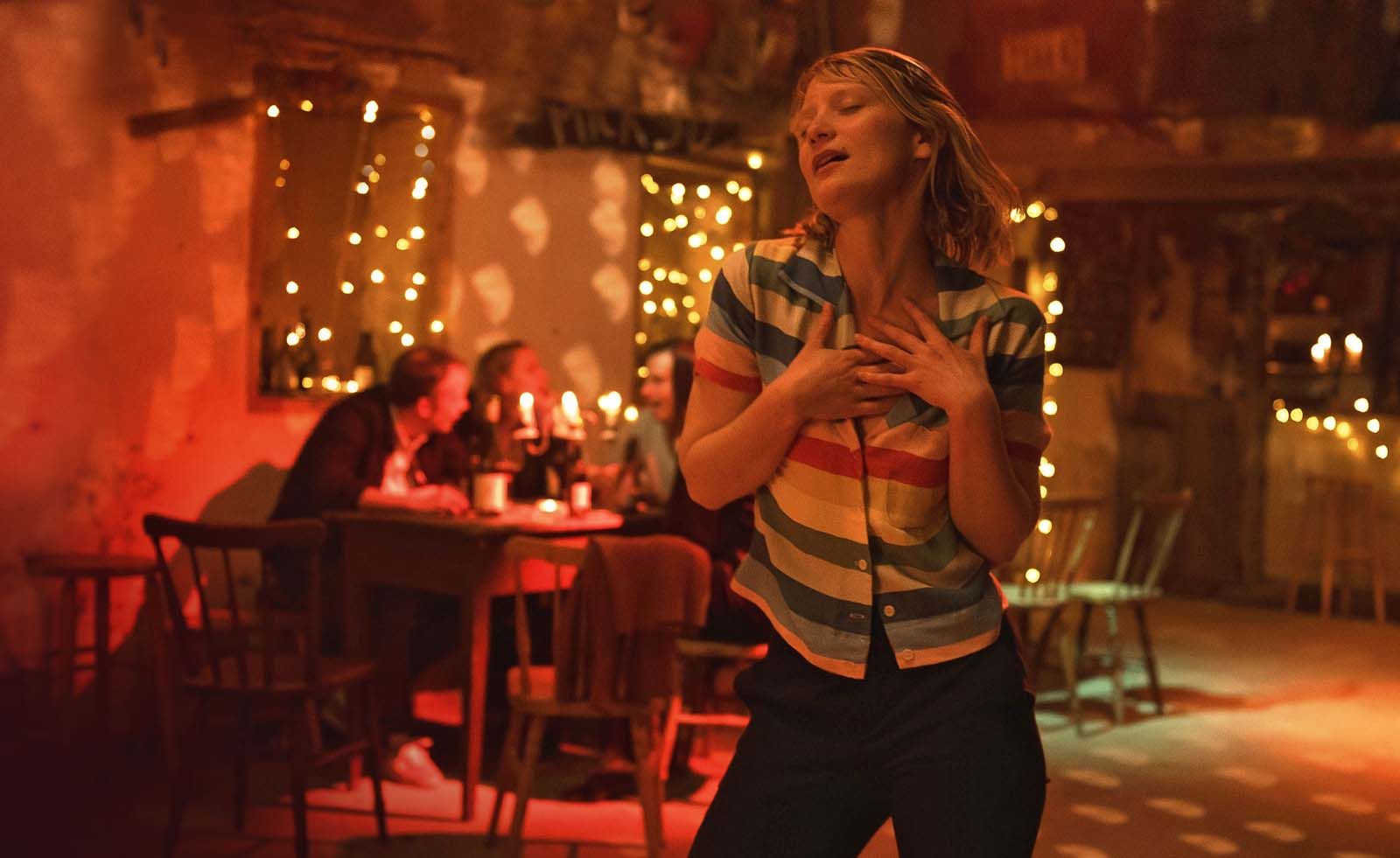 Very first time in competition in Cannes for the director Mia Hansen Love. After filming Isabelle Huppert in L'Avenir, or real-false Daft Punk in Eden, she made her first film in English: Bergman Island. The story takes place in Sweden on the island where filmmaker Ingmar Bergman was filming, Faro. This is the story of a couple of filmmakers who set off to write in this inspiring place for a summer. As their respective scenarios progress, and in contact with the wild landscapes of the island, the border between fiction and reality blurs … Bergman Island is a luminous film, with very beautiful shots and the construction which we take pleasure in get caught up in the game. Bergman Island is released on July 14th.
Brigitte Baronnet
Walking on the water of Aïssa Maïga (Cinema for the climate)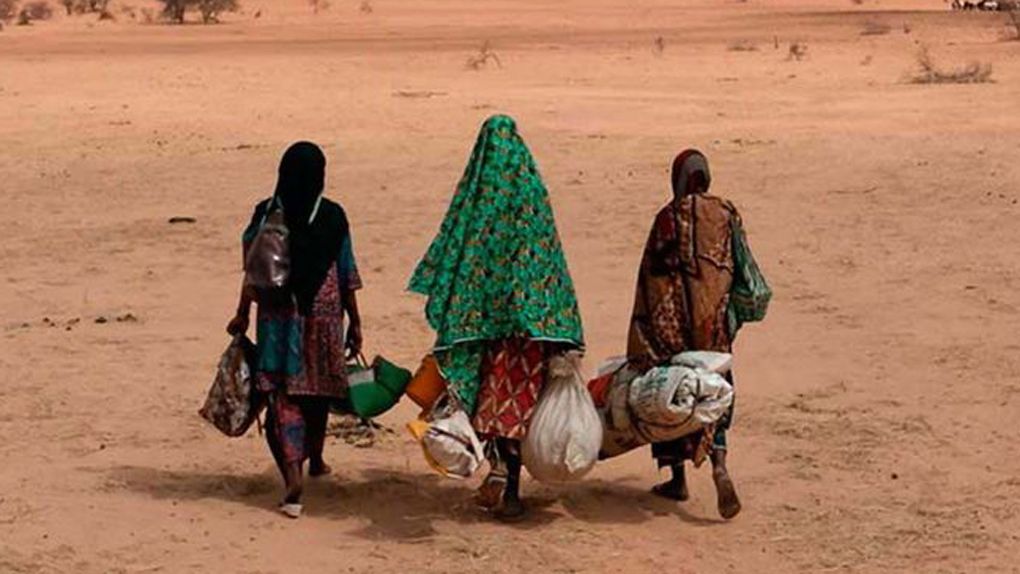 Walk on water is a necessary and ambitious documentary, which puts faces on the ravages of global warming and intelligently points out the excesses of one part of the world in defiance of the survival of another. The face of children left to their own devices while the adults leave to look for work, or of teenagers having to walk for miles to draw the missing water where they can, at the expense of their school education … When she is not filming the beauty of the landscapes of this small village in Niger whose water reserves are in the ground but unusable without drilling, Aïssa Maïga puts down his camera with respect, and decides to follow a teenager or a little boy in particular, in their resourcefulness, their games, their difficulties to live quite simply. Very very uplifting.
Laetitia Ratane
Moneyboys by Yilin Chen Bo (Un Certain Regard)
At heart of Moneyboys, there is Fei, a young man from a small Chinese village who prostitutes himself to ensure the safety of his family. "Before making sacrifices for your family and friends, learn to love yourself", launches the director Yilin Chen Bo on the stage of the Salle Debussy a few seconds before the screening. For his first film, the filmmaker offers a sensitive film, hard because it tackles a difficult subject in a country where homosexuality is still shown finger. Despite a few lengths, Moneyboys marks the birth of a courageous director to follow.
Thomas Desroches
Neptune Frost by Saul Williams & Anisia Uzeyman (Directors' Fortnight)
UFO at the Directors' Fortnight! Neptune Frost by Saul Williams & Anisia Uzeyman is a film combining science fiction, dystopia and musical film. It is presented more precisely as the musical love story between an African hacker and a runaway coltan miner. And from this union will be born a cosmic, virtual and overpowering explosion … A poetic cinema experience whose aesthetic biases hold our attention.
Brigitte Baronnet
Petrov's Fever by Kirill Serebrennikov (Competition)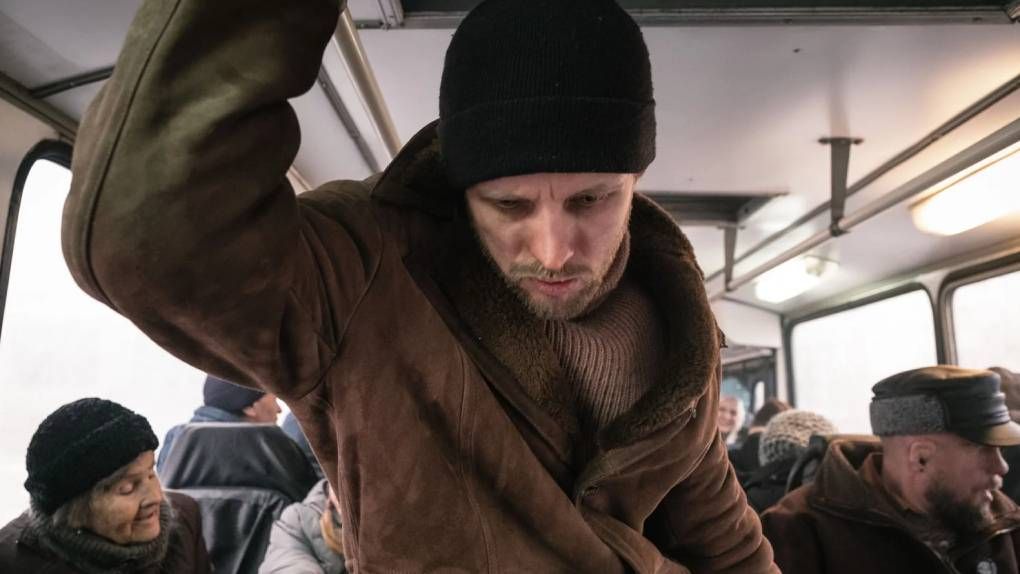 Three years after the stunning and moving Leto, Kirill Serebrennikov is back in Competition. And this time, the Russian filmmaker adapts the novel of one of his compatriots, published in 2017. A somewhat prophetic writing, because it is difficult not to think of the Covid in front of the state of health of the main character, drawn into an alcoholic stroll, where dream and reality intermingle, just like past and present. Unlike Leto, whose pleasure was more immediate, Petrov's Fever requires a little hindsight to digest the abundance it offers us. Crossed through real beautiful moments of cinema, staged with sequence shots of crazy elegance, the feature film is teeming with images, sounds and ideas. Undoubtedly too much, so difficult at times is it to see clearly and understand what Serebrennikov is really trying to tell. Both happy and angry, in its way of portraying the world in particular, the film struggles to keep us completely in its universe, but the talent of its author remains undeniable.
Maximilien Pierrette